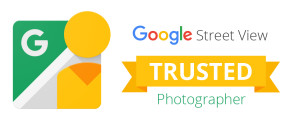 Optimization Opportunities
Google Street View offers a high quality 360 degree virtual tour of your business using Street View technology. It is published to your Google + page to help increase your online marketing presence and boost your overall ROI. Using Google Street View allows you to:
+Enhance your content
+Engage with customers
+Influence customer decision-making
+Share the images and tour on your own digital properties
Tour and still images will be live in a couple of weeks and will appear on Google Search, Google Maps, Google+ and Google Maps for Mobile.
Interested? Lets chat! Schedule a consultation today.
Email: cjames@craigjamesphotography.com
Phone: (330) 494-0644